I am a digital marketing strategist and educator who loves teaching and empowering students, small business owners, and entrepreneurs. As a strategist, my strengths lie in analyzing the current situation and developing strategies, tactics, and data-driven recommendations which focus on optimizing the customer/student journey to increase conversions. I take a data-driven approach with high motivation and drive to solve problems and achieve results.
Contact: nicolesoltau516@gmail.com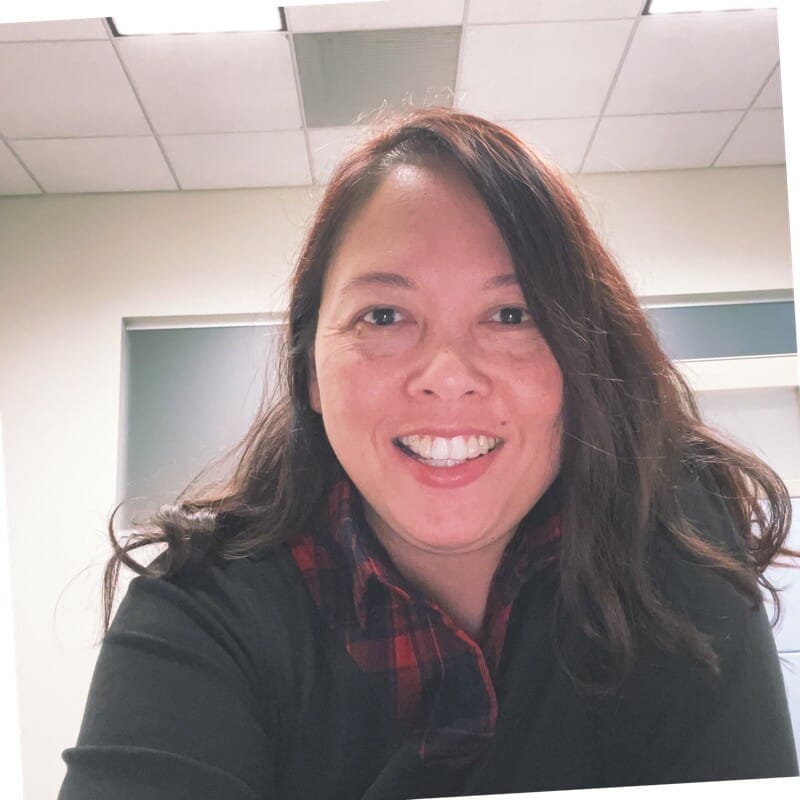 NICOLE SOLTAU
---
PROFILE



SUMMARY OF QUALIFICATIONS
Proven ability to implement and take ownership of marketing initiatives which integrate both online and offline campaigns to increase engagement and conversions.
---
CONTACT
nicolesoltau516@gmail.com
IG @nicolesoltau
 Atlanta, GA 30307
---
CORE

COMPETENCIES
Direct Mail

Digital Marketing Strategy

Lead Generation

Conversion Funnel

 Email Marketing

Content Creation Direction
---
EDUCATION & CERTS
Executive Master of Business Administration (Summa Cum Laude) 
Florida International University 

Bachelor of Science – Marketing

Florida International University 

DigitalMarketer Certifications
---
Earned 91% Net Promoter Score – Georgia Tech's Digital Marketing instructional team – Cohort : Sept 2021- January 2022

Safe Space training (Georgia Institute of Technology)

Diversity, Equity and Inclusion in the Workplace Certificate

Completed more than 600 digital marketing tutoring sessions
Doubled lead generation with Yelp resulting in a quarter million in new and reoccurring business.

Developed and launched a 2-day  eyelash extension training program to increase revenue

Masters in Business Administration (graduated summa cum laude)

Created marketing campaigns to attract new members and deposits that contributed to more than doubling the credit union asset size growth from $35 million to $86 million within 6 years.

Successfully launched Internet Banking ,Electronic Bill Payment and E-statements. 

Awarded 1st and 2nd places in the national credit union Golden Mirror Awards for Best Direct Marketing Auto Loan Campaign
Marketing Strategist
Scheller College of Business
Georgia Institute of Technology
June 2022- November 2022
Completed Safe Space training to provide support for the LGBTQ community at Georgia Tech.
Researched and created a plan of action with data-driven recommendations to increase the enrollment of women in MBA programs.
Created a high level content marketing plan to resonate with different target audience segments.

Analyzed LinkedIn ads

and landing pages to identify areas for improvement. 

Reviewed Marketing Cloud email marketing sequences and provided recommendations for personalization and to increase open and click-thru rates.

Conducted graduate certificate research for the dean to identify possible scholarship opportunities.

The integration of Google Adwords and Salesforce was initiated to calculate the cost per lead and enrollment.
Assisted the graduate research assistant with declined MBA admissions surveys and brainstormed strategies to increase enrollment for MBA programs.
Instructional Specialist at Georgia Tech Digital Marketing Boot Camp
September 2021- Current
Teach and assist with lectures for Lead Generation, Conversion Funnels, Competitive Research, SEO, Content
Strategy, Paid Search Advertising and Analytics, Display Advertising and Analytics, Paid Social Media Advertising
and Analytics Retargeting and Audience Building, Customer Relationship Management, Customer Marketing
Automation
● Assist students during class, office hours, and grade homework assignments
● Advise students on academic and future career growth
● Provide an empowering and optimized learning experience by creating multiple touchpoints during the student
lifecycle to increase graduation rates lifetime value, and gain referrals
● Increase student engagement by sharing real-life experiences and relatable industry-specific examples
● Display authentic learner empathy to motivate students and help them transform from newbies to exceptional digital marketing strategists.
Teaching Assistant at Georgia Tech Digital Marketing Boot Camp
March 2021- July 2021

Senior Digital Marketing Tutor at 2U
March 2021- May 2022

I help students understand digital marketing strategies by breaking down each lesson and teaching it in an easy-to-understand format.
● Assist students with homework, projects, test preparation, research, and marketing portfolios.
● Provide empathy, support, and encouragement while engaging students
● Be a mentor and cheerleader to help students excel and stay on track
Digital Marketing Strategist and Instructor
January 2019- December 2021

Empower and teach digital marketing strategies to entrepreneurs and small business owners through workshops hosted at the YouMake Miami Co-working space and the Miami-Dade Library System.
I teach the following  workshops:
Learn how to use Yelp to generate leads for your business

Turn leads into sales with supercharged email marketing techniques

Stay connected with 90 days of social media content ideas

Build effective sales funnels to increase conversions
Ohh Lashes is an exclusive eyelash extension studio catering to high end clients and celebrities. Additionally, they offer training workshops and are suppliers of eyelash extension products.
Marketing and Business Development Manager
October 2013-2017
Lead generation through Yelp, Facebook Ads, and Google Adwords
Doubled lead generation with Yelp resulting in a quarter-million in new and reoccurring business. Read Case Study
Monitor Google Analytics to measure key metrics
Create automated email marketing flows and campaigns with Mindbodyonline ( SAAS) and Mail Chimp
Research and development of private label products
Launched a 2 day paid lash extension training workshop and taught the marketing section to students
Clark Fish, Miami FL
January 2012 to April 2013
ClarkFish.com is a seafood importer venturing into the online retail arena.
Marketing Manager
Launch performance based marketing campaigns through an affiliate program and daily deal site partnerships. ( Groupon and Living Social)
Develop and maintain a monthly fish club and corporate wellness program.
Direct the creation of weekly email campaigns (Constant Contact)
Optimized landing pages ( A/B Testing) to increase conversions and customer acquisition.
Setup trade show displays to promote corporate wellness.
Markham Betting Co., Kingston, Jamaica                                                         
July 2007 to December 2010
Marketing and New Business Development
Successfully launched a web portal to create an online presence and strategically opened 8 new locations. 
Launched MarkhamBetting.com-one of the first race horse web portals in Kingston Jamaica
Created an online management console admin to streamline daily uploads of programmes and decreased expenses by cutting the cost of printing by 25%
Conducted market research, analysis, benchmarking and opened 8 new locations projected to increase sales by 25% and maintain third largest market share
Provided business development and marketing support for over 30 Betting facilities
Spearheaded all marketing campaigns and event sponsorship
July 2000 to May 2006
Director of Marketing and New Business Development 
Propelled B2C marketing efforts by directing multi-channel creative concepts for website, monthly newsletters, direct mail pieces, email marketing, lobby TV ads, newspaper ads and billboards. Simultaneously grew B2B relationships through the use of Dun and Bradstreet databases and by hosting speed networking events. Rallied the troops, led product, service, customer satisfaction and cross selling training.  
Implemented internet banking, electronic bill payment and e-statements for mpscu.org
Captured new business through content/article marketing, online loan applications and financial web calculators
Planned and executed twelve successful car sales resulting in more than $10 million in loan volume
Reported key online banking and website performance indicators, growth, retention and peer benchmarking statistics to CEO and Board of Directors
Successfully formed alliances with over 40 local businesses to strategically offer financial products and services
Generated new Certificate of Deposit accounts through direct mail totaling $14.5 million within a budget of $5000. Case study coming soon.
More than doubled asset size from $35 million to $86 million within 6 years
President of Credit Unions of South Florida