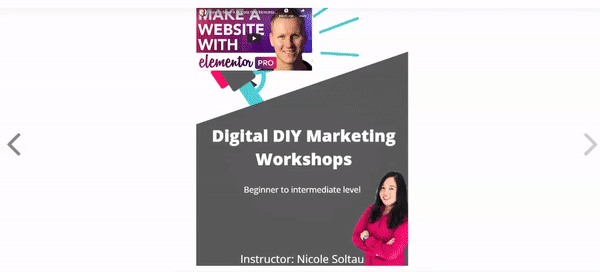 A flipbook is an online, interactive HTML5 publication book or magazine .
Flipbooks are used to:
 Replace conventional PDFs 
 Connect with your audience in an engaging and  interactive way.
Step 1. Design your book with Canva
Use Canva to design your Flip Book ( 8.5 by 11) , then save it and download it as a PDF.
Tip: Embed links in your ebook before saving it as a PDF. The links will work when its converted to a Flip book.
Step 2. Convert the PDF to a Flip Book ( option 1 for WordPress websites)
WordPress Option: There is a free plugin called Real Flip Book that will easily convert your PDF to a Flip book. This option only allows you to host your Flipbook on a WordPress website.
Convert the PDF to a Flip book (option 2 for non WordPress websites)
Option 2.  I have personally used a web app called Designerr to create a Flip Book which generates an iframe code that can be embedded on any site which allows html codes. This app is not free but there is an option for a one-time lifetime purchase for $27 and it allows you to create 10 active  Flip books. This is an affordable deal  which works out at $2.70 for each Flipbook.
The second option is limited to 10 Flip Books but the learning curve is easier than the WordPress plugin.
Step 3.  Publish and embed your new Flip Book
You may also be interested in learning how to embed videos in Flip Books. I'm currently working on this tutorial and will share it when it's finished.
Hi guys, I'm Nicole, your digital marketing instructor. 🎯I teach you how to use personalized, interactive ,and scroll- stopping digital marketing strategies to create engagement.